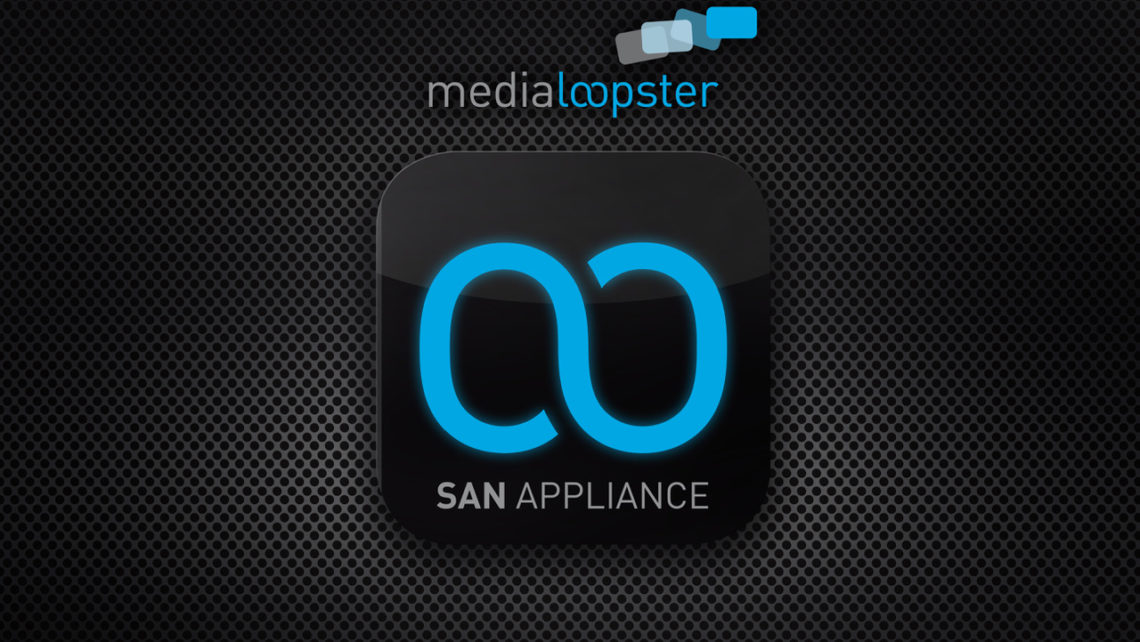 For the first time we will present the end-to-end-solution bundle for the MAM system medialoopster at the IBC exhibition 2017 in Amsterdam.
"The new, compact bundle makes video production enormously flexible and efficient. Our medialoopster SAN appliance with the Accusys storage solution supports the complete production workflow with high performance at very attractive conditions," says Marc Jonas, CEO at nachtblau.
medialoopster SAN Appliance
compact architecture – great efficiency
The fast and easy complete solution is ideal for a moderate size production with high demand for speed and performance.
The bundle, containing MAM and SAN components, can simply be connected to the computer and used immediately, without having to go through the process of a time-consuming installation. This enables a flexible usage for multiple sites.
A great solution for smaller productions that have a demand for a compact and flexible workflow without wanting to put a lot of effort into installation and support requests.
But it is also suitable for larger production companies that seek for an isolated solution for individual, temporary projects.
The bundle is currently in use at a big company for a time-limited TV project. In very short time the package solution enabled mobile production with high speed and performance.